Multifamily finance and banking - all in one platform
Simplify your portfolio finances, whether you own 2 units or 2,000.
Fast working capital - without added debt
Multiple deposit accounts per property
Integrate with accounting & PM software
Release is a FinTech company, not a bank.
Banking services provided by Veritex; Member FDIC.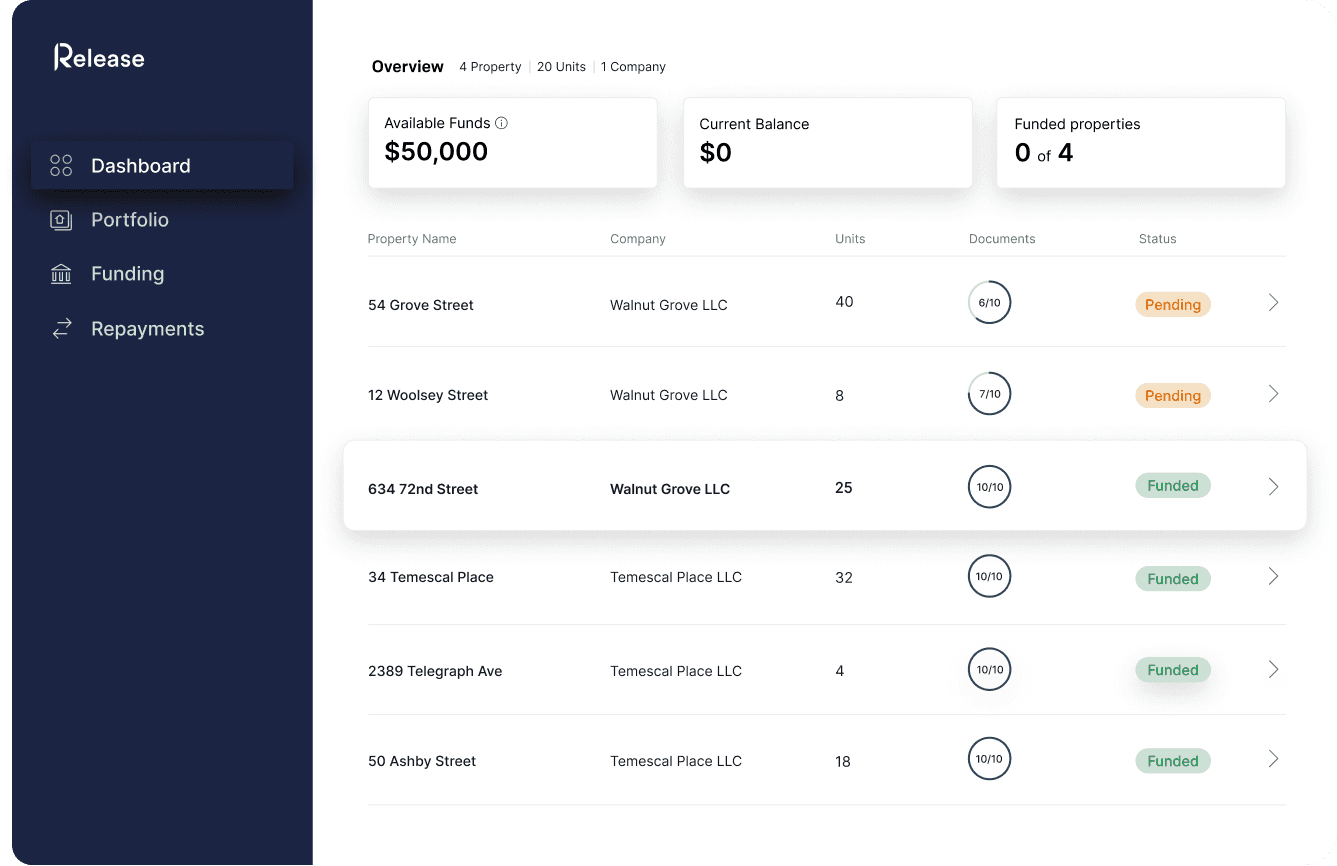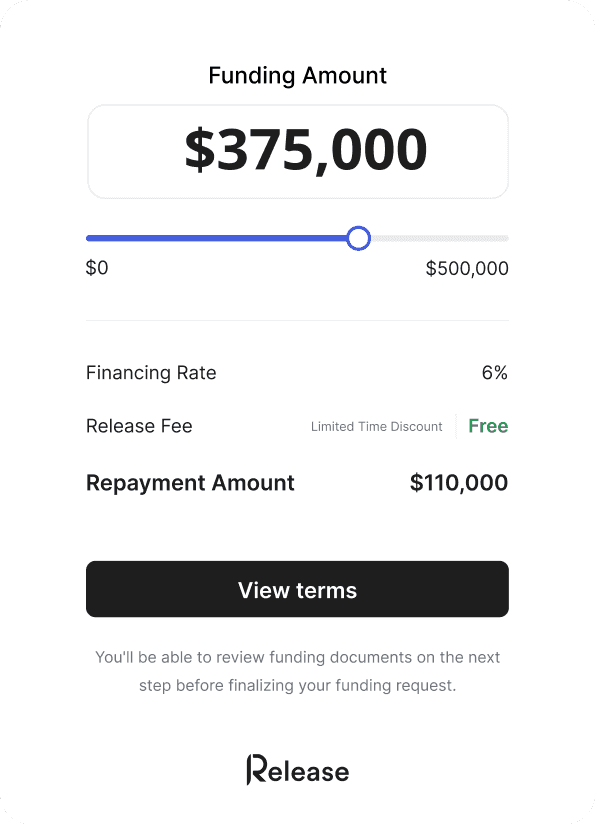 Seamlessly integrated with 13,000+ financial institutions
Fast Funding
Access up to $10M in working capital to fund renovations or a down payment
Release provides revenue based, short term funding to multifamily investors. Safely trade a portion of your future rental income in exchange for cash upfront - even with an existing mortgage.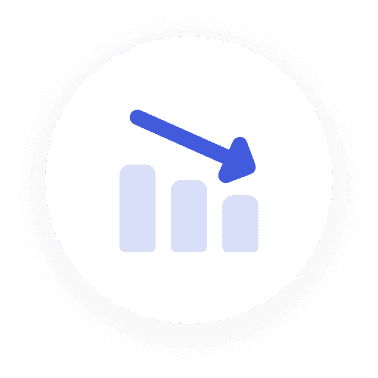 Low cost of capital
Rates often lower than borrowing from private investors.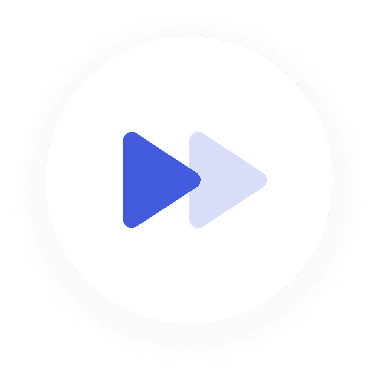 Instant access to funding
Funds available within 3 days, not weeks or months.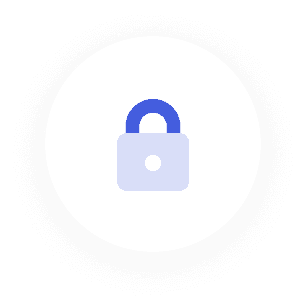 No debt or equity dilution
This isn't a traditional loan. And, we don't take your valuable equity.
Tailored Banking
Multifamily banking made easy.
One log in. Finally.
With Release, you can easily create multiple accounts per property, send and receive payments, and seamlessly integrate with your property management and accounting software to simplify bookkeeping and end of year financials.
Multiple Accounts

Per property to separate rental income from security deposits

PM & Software Integrations

Integrates with leading property mgmt & accounting software

No Account Fees or Min Balances

Easily create new accounts with just a few clicks. It won't cost you a penny.
Learn More
Multifamily Focused
Why Multifamily owners choose Release
Get better finance, banking and payment solutions.
Features
Release
Typical Business Banking Services
No added debt and no equity dilution
Fast funding
Within 72 hours
Unlimited accounts, partitioned by property
Open account in minutes online, 24/7
No minimum balance, No account fees
$1,500+ minimum,
$25+/month service fee
Verified/secure wire transfers
Standard, high risk fraud
Business cards (cash secured); build credit history
Personal guaranty,
Generic rewards
Powerfully simple multifamily finance and banking
Simplify your multifamily property finances using just a single, easy solution. Spend less time managing your finances and more time managing your portfolio growth.
Takes less than 5 minutes